Sign up
Demo

Account

Free trial: Trade with simulated 100,000 USD.



Asset Managers
OUR BUSINESS: TO HELP YOU SUCCEED IN YOURS
Trading and business solutions from Cornèrtrader for asset managers, money managers and hedge funds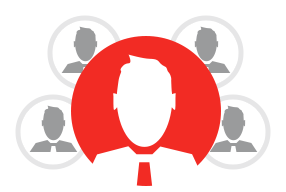 As an asset manager, you build your business on relationships of trust. And, at Cornèrtrader, so do we. With our traditional emphasis on responsive service, we give you access to trading at competitive prices on cutting-edge platforms.
We're ready to put our world-class, online resources in your hands. Whether you are an asset manager, money manager or hedge fund, you gain discretionary trading capabilities – executing your strategies on our responsive platform.
With Cornèrtrader behind you, trading can become your primary focus. We take care of supporting functions from client-friendly onboarding to trade allocation, back-office reporting, administration and prime brokerage services.
You'll enjoy access to global markets and multiple asset classes including FX, CFDs, Stocks, Futures and Options.
It all begins with a real relationship – one of our account executives will work with you to shape a customised trading solution. We will take the time to get to know your particular needs and objectives, and will come equipped with an understanding of your market.
You'll find that behind our real relationships is real financial strength: You gain access to liquidity aggregated from 10 Tier-1 banks. Fully licensed and regulated, Cornèrtrader is a reliable and established provider in an officially regulated environment